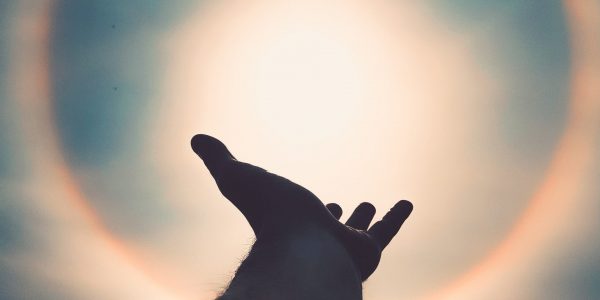 Hetepu (Peace & Blessings) Family.
You know, since the destruction of the Kemetic Library of Alexandria, the suppression of shamanic cultures all around the world and oppression of spiritual societies, humanity has lost all models of how true spiritual men and women or gods and goddesses are supposed to act, behave and live in this physical world of illusion.
We have no real heroes and she-roes, so the enemy tries to give us the ones they think are best for us. Don't you find it interesting that they are always publicizing films about insurrection and revolution, yet quelling true movements?
Consequently, we have all been given subconscious models (programs) of what "spiritual people" or "heroes and she-roes" are supposed to be by the media, which is actually a ruse from the enemy.  The reason these warped models were given to us, was to discourage us from following the spiritual path.  Sidebar: This is the second way the enemy discourages us from spiritual practices. The first method is to demonize spiritual practices so that we fear them and view them as demonic and evil.
But, the thing that we have to remember is that if the enemy truly wanted us to come into our own and be the spiritual individuals (gods and goddesses) we are supposed to be. They would have publicized the truth about our history and cease demonizing our ancestral spirituality.  They will not because it does not serve their interest which is why we must look beyond the ordinary to see truth.  For instance, If you were like me and raised as a kid in the 1970s you probably were influenced by Kwai Chang Caine, the fictional kung-fu fighting Buddhist monk of the Kung Fu TV series who constantly meditated and walked on rice paper without leaving a footprint. Yes, I am not going to lie, I tried to walk as if I was walking on rice paper.  Hell, it was one of the 36 Chambers you had to pass (Laugh. For you all you old kung fu flicks and Wu Tang fans).
For those raised in the late 1970s, the 1980s through the early 1990s, you probably were mostly influenced by George Lucas' Jedi order from the Star Wars franchise. With that being the case, the most influential spiritual model would be Obi-Wan Kenobi and Yoda. (BTW, those who were raised during the late 1990s and early 2000s would probably see Neo and Morpheus as spiritual role models but I will not include them in this because the authors of this franchise lost their way in the sequels).
All of these "spiritual" characters are archetypes of what people FEAR about spirituality, which drawn from Western psychology and cultural norms. To be clear, most people new to spiritual culture are under the impression that you must live your life like a Buddhist monk by following 348 ascetics rules, which includes no consuming of alcohol, no sensual misconduct, no consuming of meat, no possession of material objects, and constant meditation to reach enlightenment. Again, this is a ploy created by Set (our Ego/lower self) to discourage us from investing in our own spiritual salvation.  The truth of the matter is that while some spiritual practitioners may follow this ascetic lifestyle. It is not a requirement to be more spiritual. Yes, you heard it here, the ascetic lifestyle is one of the ways to be spiritual but it is not the only way.  There are numerous ways and they are all waiting for you to take your own heroic journey.  Below is the path I outlined based upon the Maa Aankh cosmogram that I had to undergo and continue to follow to some extent. 
Caution: Any time someone tells you that there is only "one" way, they are priming you for social control. Let's read, on. 
The thing about the TRUTH is that the "enemy" cannot keep you from it. The enemy can only create obstacles to prevent you from learning the TRUTH. This is why the TRUTH was originally hidden in libraries because they knew that people are lazy and will not read.  It is the same reason they give an image that being "spiritual" is living an ascetic lifestyle because they know most people would be turned off by ascetic practices.  So, they have to put the TRUTH out and if you look deep enough you will see. That one of the best models of how spiritual people act, behave and live their lives can actually be seen in the Star Wars but to see it.  I need to explain it first.
Before we begin, let me say that I am a Star Wars fan from the original trilogy when Lucas was directly influenced by Swiss psychiatrist Carl Jung's protégé and famed mythologist Joseph Campbell, the author of a Hero's Journey and The Hero With A Thousand Faces.  This is before the Star Wars epic was transformed into what it is now, a political agenda medium for social control.
Now, if you watched any of the Star Wars films you know that Obi-Wan Kenobi tells the young protagonist Luke Skywalker that his father Anakin Skywalker was seduced by the dark side of the force and became Darth Vader. So, when you watch the prequels, Episode I, II and III, and you see how Anakin Skywalker was seduced, you see it really wasn't a seduction. It was that the Jedis truly lost their way and became that which they were against like a lot "spiritual people" do.
I do not want to turn this into a rant about Star Wars or theories about what the new Star War film is going be about.  But my problem with the whole Episodes I, II and III are that the Jedis are supposed to be like Buddhist monks.  For instance, Yoda is 900+ years old and we are led to believe that he and the other Jedis have never had a sexual relationship. Then, here comes Anakin who not only has an intimate relationship with a woman (who is at least ten years older than him. Yep). But, no other Jedi picks up on the fact that this kid is not a virgin. The other thing is that the Jedis didn't pick up on the fact that Emperor Palpatine was a Sith Lord either and he was sitting right in front of them (Yoda, Obi-Wan, Mace, etc.).
The reason Anakin switched to the dark side and the Jedis could not detect anything was because the Jedi Order had become a religion, and religion is basically a set of established cultural rules that morphs into dogma. Dogma is a tool of your lower self and when you subscribe to a dogma.  You judge others and create prejudices, thus becoming the opposite of what spirituality is.  Isn't one of the things that "spiritual people" complain about church people is that they judge others and claim to be better than everyone else, yet live by a set of double-standards? Do you see now how the "conscious", "spiritual" or "woke" concept has been hijacked?
Now, that being said, as I said earlier, the TRUTH cannot be dismissed. The TRUTH can only be hidden because it will always come out, so the one Jedi that did not adhere totally to the Jedi dogma was the character Qui Quan Jin. (Actually, there was another and her name was Ahsoka Tano but she is not included in the films.)
In Episode I, when Qui Quan Jin finds Anakin and sees that he is a slave. He initially was like sorry for your fate but we got to move on. It wasn't until he meditated that he decided to help the young Anakin and take him on as an apprentice. When the Jedi Order ruled that Anakin was too old, they were speaking out of fear (dogma) and Qui Quan Jin realized it and said, he would train the kid anyway, hence going against the norm.
It is difficult for a lot of people to see that this character is actually being Spirit-led because we live in a society that is very much against listening to your Spirit, and instead encourages us to follow the whims of our feeling or intellect. This is the reason emphasis is placed on more colorful Jedis and Siths. But, what most people do not understand is that spirituality means following your Spirit particularly your Higher Self instead of your lower-self.  In other words, spirituality is about Fearing Nothing and trusting your Higher Self. It is about moving beyond our conditional subconscious four walls and venturing into the unknown realms of the Spirit.  To quote my Brah Cliff Green of  25, Black & Alive, "In order to grow you have to go above and beyond what you are used too."
The point that I am making is that a truly spiritual person does not follow the whims of any group, no matter who they claim to be. A truly spiritual person listens to their Spirit and follows the Will of the Spirit, which is scary but you have to trust that the Spirit knows best.
What does this mean specifically? It means to follow what the Divine tells you from within. I know a lot of people don't want to hear this but you do not have to be a vegetarian or vegan to be spiritual. If the Spirit tells you that you should be vegetarian or vegan, then so be it but doing it because everyone else is doing it is not following the Spirit. Vegetarianism and veganism are some of the new dogmatic religions that are preventing us from unifying nowadays. As soon as a vegetarian or vegan hears that a person eats pork, they immediately turn their nose up like the Jedi did to young Anakin. In fact, I have seen a lot of "spiritual people" who are so health-conscious turn their nose up to people who have any illnesses such as diabetes and so on. That's not spiritual, is it? Meanwhile, people who claim not to be spiritual are more helpful to others regardless of their conditions, decisions and health status.
Some of us even look down at people who have chemicals or had perm their hair, thus making spirituality superficial. This is not spiritual, this is that same church mentality of old.
The simple truth is that if you want to be spiritual all you have to do is start listening to your Higher Self, which will lead you to do things that subconsciously you are not comfortable with, thus helping you to fight against your Ego, lower self or what is called in the Kemetic tradition as Set.  This is what is meant by being in the world but not of the world, which is why Hru sits in the center of the Mat Aankh and wears both the White and Red double Pschent Crown. It should also be noted that the astrological symbol for Hru and the Sun is a circle with dot in the center, which is another allusion to that spirituality is heroic.
Now, this does not mean that you subscribe to everything that someone does. It simply means you do for you and let others do what they think is best for them.  For instance, I do not eat pork but I am not going to unfriend someone and tell them that they are going to go to hell because they eat pork. That's for them to decide for themselves, not me!
The enemy has tricked us into believing that we must save the world. No. Truly spiritual people are not here to save the world because the world does not need to be saved. This is an illusion created by religious groups to win the souls and minds of people.  We are here to save ourselves and help others who want to be saved help themselves. That's it. We need to stop subscribing to this religious dogmatic thinking or said another way, stop superimposing our old Christian and Islamic beliefs on to spirituality.
The cool thing is that once we do this, we will really go far and write our own heroic (Hru) journey because we choose God/Goddess (The Spirit) as our role model.
Hetepu.