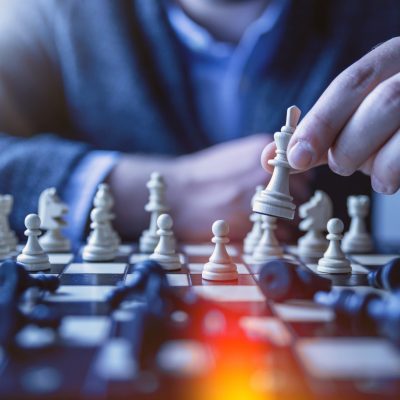 Hetepu (Peace & Blessings) Family
This is not a post to say "I told you so" but in 2012 when the world was supposed to end.   I remember debating with an individual and telling them that the war against us is mental/spiritual and not physical.   There are no more physical slave plantations in operation with slave drivers and bounties hunters chasing down slaves in the United States.  So, why are so many of us suffering from post-traumatic slave syndrome even though slavery has been abolished for years and none of us were slaves?  In other words, why are so many of us living as if we were physically enslaved?  Answer. Blame it on the devil but not the devil most of us think of.
Spiritually speaking, the devil is our lower ego-subconscious self.  This means that most of our problems are ego-driven. What this means is that 99.9% of our problems are inspired by our subconscious-ego-self fears, anxieties, worries, guilts, excessive passions, etc., but what is driving our fears, anxieties, worries, guilt, excessive passion, etc.?
If you say the media's coverage of racism, police brutality, sexism, and other isms, then you are correct, but what is encouraging and inspiring the media?
Answer. The metaphysical terms are thought-form pendulums, tulpas, or egregore which spiritual sages simply called spirits.   Wikipedia defines an egregore as "Egregore is an occult concept representing a "thoughtform" or "collective group mind", an autonomous psychic entity made up of, and influencing, the thoughts of a group of people.."  The egregore causing us the most problems is the forces driving racism, which we can appropriately call the Spirit of Racism. The force driving sexism, chauvinism, feminism, etc. is a spirit.
The reason the devil is winning is that we are not looking behind the veil and understanding that everything that physically exists has an invisible spiritual counterpart. Consequently, we get to the game late because we are reactive, instead of being proactive. This is why when something big happens folks are ready to go boycott and march after the fact because they feel that they have been blindsided. It is also the reason why we feel as if we are fighting an impossible enemy and that nothing we physically try will work.
Family. If you think of racism, sexism, chauvinism, feminism, dogmatism, sexual perversion, etc. are all being living spiritual entities. You will have a better grasp of understanding them and seeing how they influence people including yourself.  When you come to grips that these are spiritual entities and see their divisive attacks on us to prevent us from uniting based upon common history. Then, you will see their agents and realize that these people who have been mysteriously placed positioned in front of us to be our leaders do not represent us, our family, our community, or our people.  They serve another master and follow someone else's agenda.
Once you see all of this, this is when you will realize that the puppet master behind it all is Set (the Ego). Yes, there are clandestine groups that exist and are plotting away but their plans would always fail if we did not give in to our Set. Understand. If there was no high demand for drugs, drugs would not exist. Drugs only plague our society because there is a high demand for them.
Please note that all egregores, thought-forms, entities are not evil but these particular spirits are doing whatever they can to survive and receive energy from our actions and behaviors.  This means we need to change our tactics and start focusing on how to fight a spirit, which is meant for those who got it like that. Got it?
So, the next time you pick up a picket sign, decide to march, boycott or fight. Ask yourself, is this really what you want to do or are you compelled, encouraged and pressured to act and behave this way. To help guide you in the right direction, check out Why You Should Be Using An Oracle.
Hetepu.