Hetepu (Peace & Blessings) Family.
Greetings Family. I just received a question asking "How do you know when your ancestors are working on your behalf?" This is a common question that a lot of people have especially if you are new to ancestor veneration. Although I cannot tell you exactly what will occur all of the time when you are honoring your ancestors because everyone does not venerate their ancestors the same. I can tell you from my experience the signs that convinced me that my ancestors were working.
To begin, I must say that I do not worship my ancestors, I honor or venerate them. This must be understood because there are some cultures that teach adherents to make offerings to their ancestors so that they can receive blessings from them and if they fail to provide a particular offering to their ancestors. Then, it is believed that their ancestors will punish them.  For the record, I respect people who follow this cultural practice but this is not the Kemetic Way.
To understand the Kemetic Way, just like the Torah is the guide for Jews, the bible is the guide for Christians, and the Koran is the guide for Muslims.  The main cannon of the Kemetic tradition is the Story of Osar and from a Kemetic shaman perspective.  The ancestors, like all spirits, are allies and these allies, like any other ally, have a similar objective to ours.
To understand this, know that the first rule of necromancy, which is the magical art of working with spirits of the dead, is that the dead are still interested in the life and wellbeing of the living.  This is the reason the spirits of the dead communicate with the living in the first place. So, when we look at the Story of Osar (Asar, Osiris), we find that Osar taught his people laws so that they could govern themselves, but his jealous brother Set murdered him and usurped the throne. Then, after Osar's wife Oset (Aset, Isis) went into hiding, she gave birth to Osar's heir, Hru, and managed to help the child physically survive to adulthood. When Hru comes of age, he is visited by his deceased father Osar in a dream, who tells him to avenge his death.  When Hru "chooses" to fight for his inheritance, Set unleashes a viscious propaganda campaign against him and physically fights Hru on every level. As the Story goes, Hru does not finally defeat Set until Osar intercedes on his behalf and a court of law declares him the victor.
Now, keep in mind that although the Story of Osar (like many ancient legends) has a lot of uncanny similarities to physical events, the Story of Osar is not to be interpreted literally per se but figuratively.  Therefore, since Osar is Hru's ancestor when Osar visits Hru in his dream and tells the young prince to avenge his death.  This is an allusion referring to the inspiration many of us have that something is not right in our current society because we feel as if we have lost our cultural ways.
Remember, according to legend Osar taught his people laws and laws is another way of saying culture.  So Osar gave his people culture so that they could govern themselves.  This means that the first sign that your ancestors are working for you is that you recognize that "Blackness" is not your culture. Blackness is the culture of a people whose historical beginnings start in the early 1600s with Europeans telling them that they are the descendants of Adam and Eve's wretched and cursed child Cain, who was marked for his evil deed by the dark pigmentation of his skin. That's Blackness.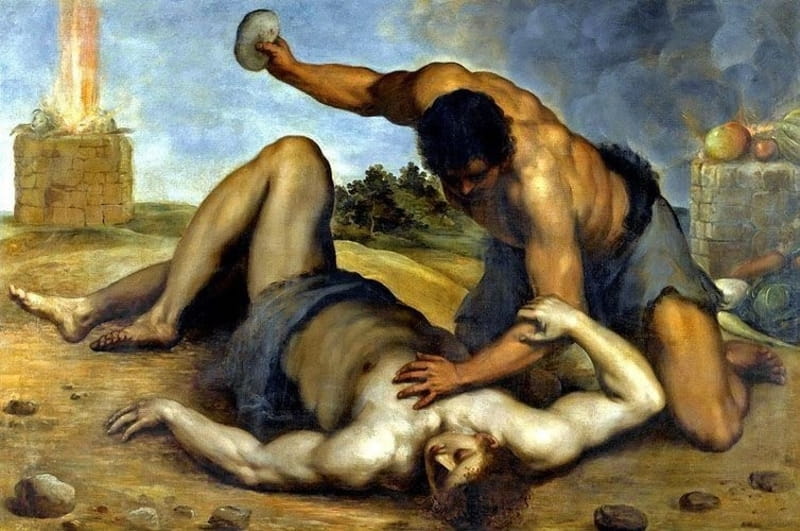 But, when your ancestors are working for you, you know that you are a Child of Osar. You don't call yourself a Star Child or Sun Child just because it sounds cool.  You call yourself a Child of Osar, Son of Hru, Daughter of Oset, or Child of Shango, Child of Ellegua, Child of Yemaja, Daughter of Oshun, etc. because that's what the Spirits told you. It was confirmed in a dream, a vision, through oracle reading, numerology, etc.   You call yourself a God or Goddess because you recognize that your Blackness is the beauty of this mysterious universe.
The second sign that your ancestors are working on your behalf is that you must remember that Osar began to communicate with Hru because he saw the horrible state that his people were in. So, don't be fooled, you are not reading this post by accident. You did not just become suddenly involved in ancestor veneration and spiritual culture. Don't let Set fool you into thinking that this is all coincidences. If you are reading this, it is because you have an ancestor(s) who is walking with you and this is why you are here.
The third sign that your ancestors are working for you is to remember that when Hru "chose" to fight for his inheritance.  That's when Set launched an attack on him.  It should now be clear why you are most likely the stereotypical black sheep of your family and community, but know that God is with you.
So, now that you know that you know that your Spirits are working for you. You must understand that just like Osar communicated to Hru and asked him to avenge his death. We are not obligated to do what our ancestors want. We have the right to chose to follow the path of Osar (our ancestral path) or the wayward path created by Set that is leading to an apparent genocide.
Again, it has been prophesied that when we choose to follow our Osar's path. Our Osar will intercede on our behalf because our ancestors stand and walk with us.
Hetepu.